Do You Have An Event or Festival We Can Help With?
Summer Camp Music Festival
Summer Camp Music Festival is a three-day music festival in Northern Illinois in late May. They have a long history of working toward sustainability and supporting good causes in the local community. Their Make a Difference Team is an integral part of the festival. One aspect of their good work includes striving each year to minimize waste and create a model for greener festivals.
Summer Camp began partnering with Zero Waste Event Productions in 2017 to help run their sorting center.
The sorting center is an integral part of making sure what's collected from patrons in compost and recycling bins is clean enough to be accepted by recycling and compost facilities.
Our sorting center goes above and beyond other sorting centers by using specially-designed conveyor belts. Over the course of the weekend, we work with around 50 volunteers in 4-hour shifts to divert over 16,000 lbs of material. Many volunteers return to our tent year after year, excited about the impact they're making, and ready to help.
Recycling: Summer Camp Music Festival takes place in an area where recyclables are source separated, meaning aluminum cans, plastic bottles, cardboard, and glass must be placed in separate bins. Materials are collected together from recycling bins across the festival and then, at the sorting center, we turn contaminated comingled recycling into clean, source separated material.
In 2018 we were able to divert:
77 square yards (approx. 3795 lbs) of aluminum cans
90 square yards (approx. 2,880 lbs) of mixed plastics (PET, HDPE)
6 square yards (approx. 2,280 lbs) of glass
40 square yards (approx. 5,300) of cardboard
Compost: To be accepted by most compost facilities, food scraps and compostable serviceware must be free of plastic and other contaminants (less than .5% contamination).
We take care to decontaminate compost so all material sent to the compost facility can be processed.
In 2018 we diverted,
30 square yards (approx. 2,220lbs) of compostable serviceware and food scraps.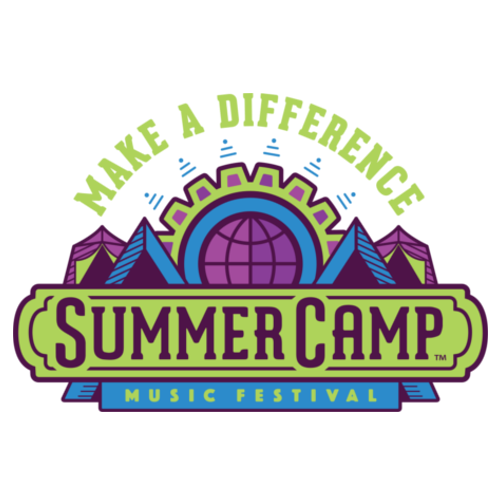 CLIENT
Summer Camp Music Festival
DATE
May 24- May 26, 2019
ESTIMATED TOTAL LBS DIVERTED IN 2018
16,475
ESTIMATED TOTAL LBS DIVERTED SINCE 2017
34,949
YEARS WITH ZERO WASTE EVENT PRODUCTIONS
3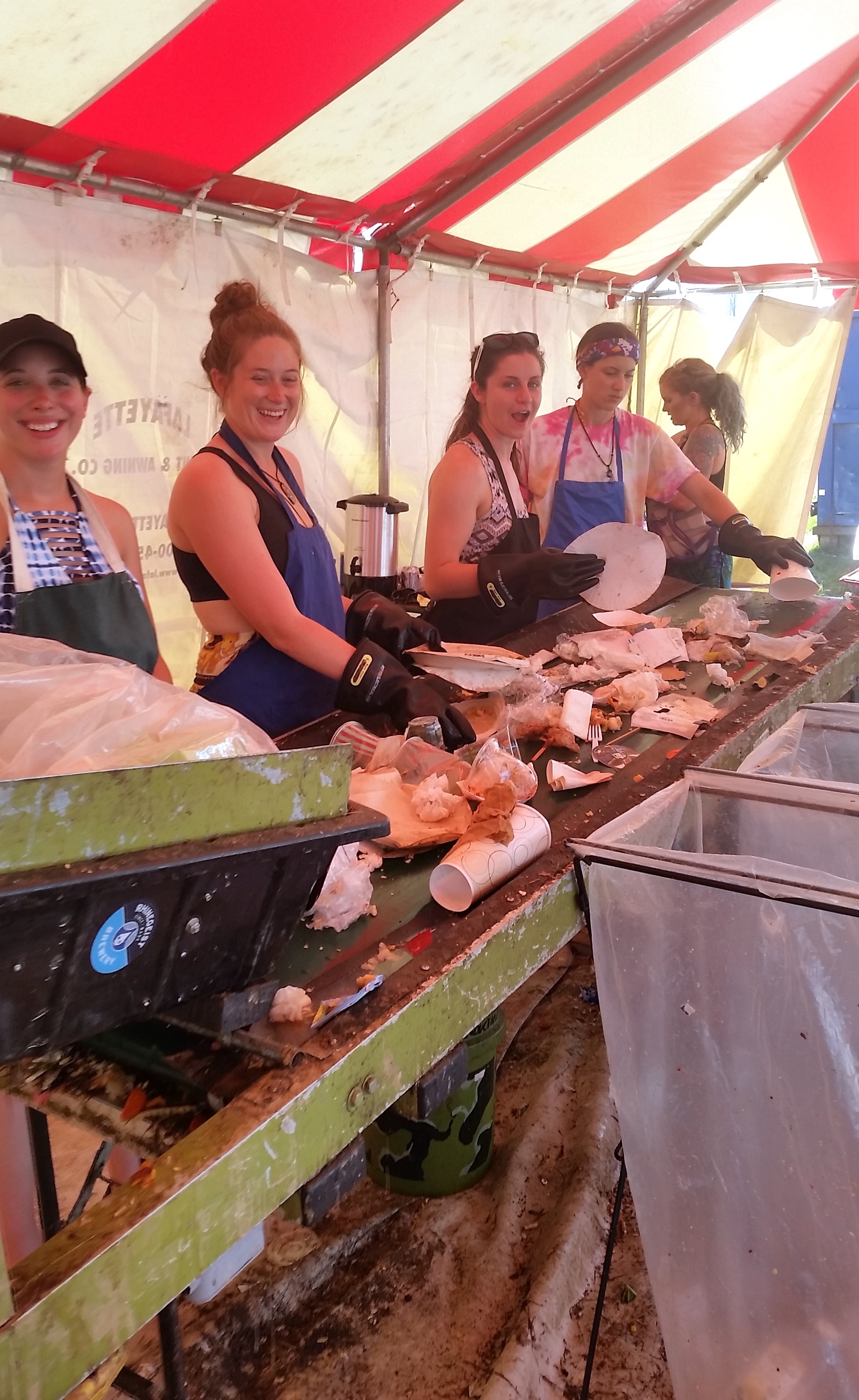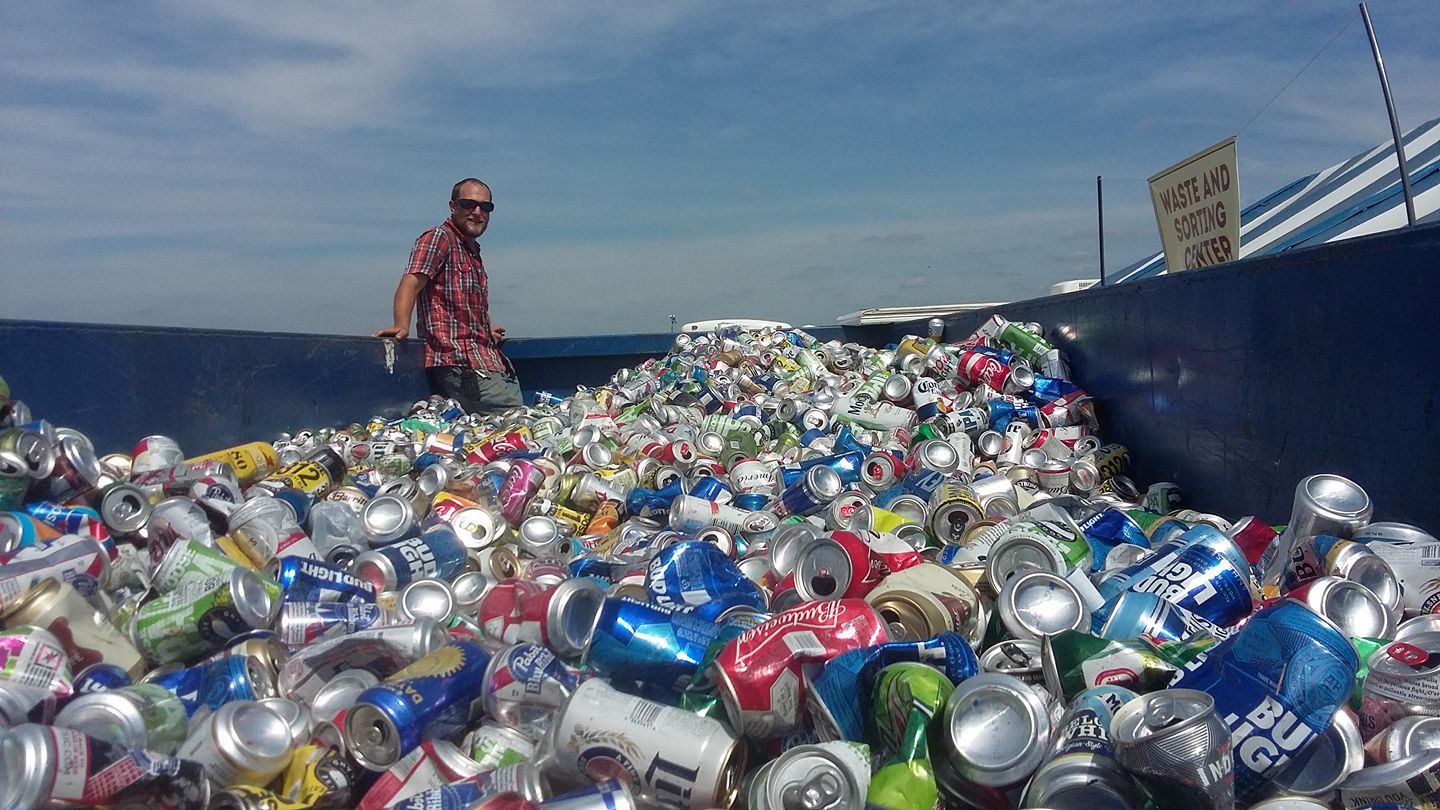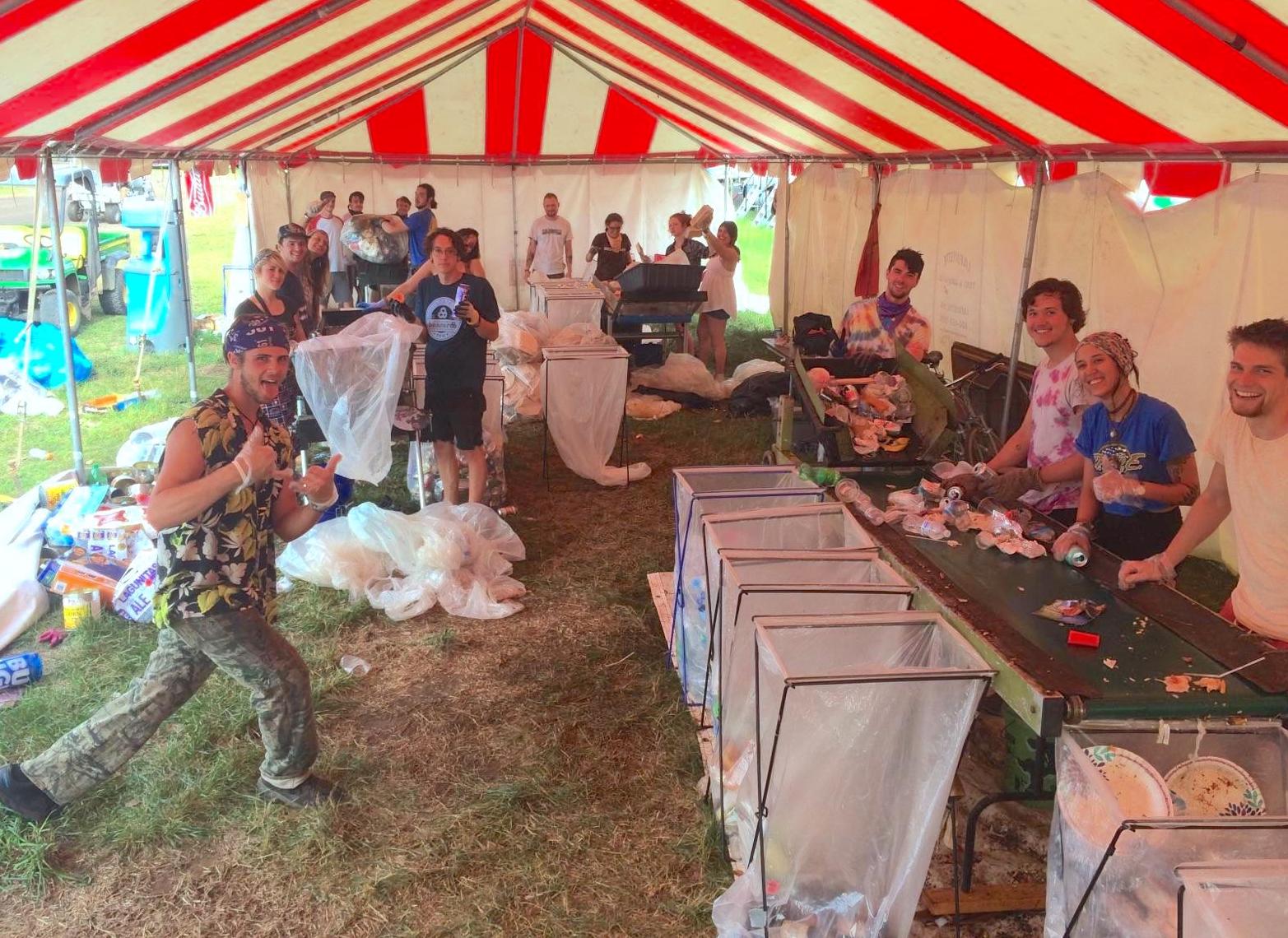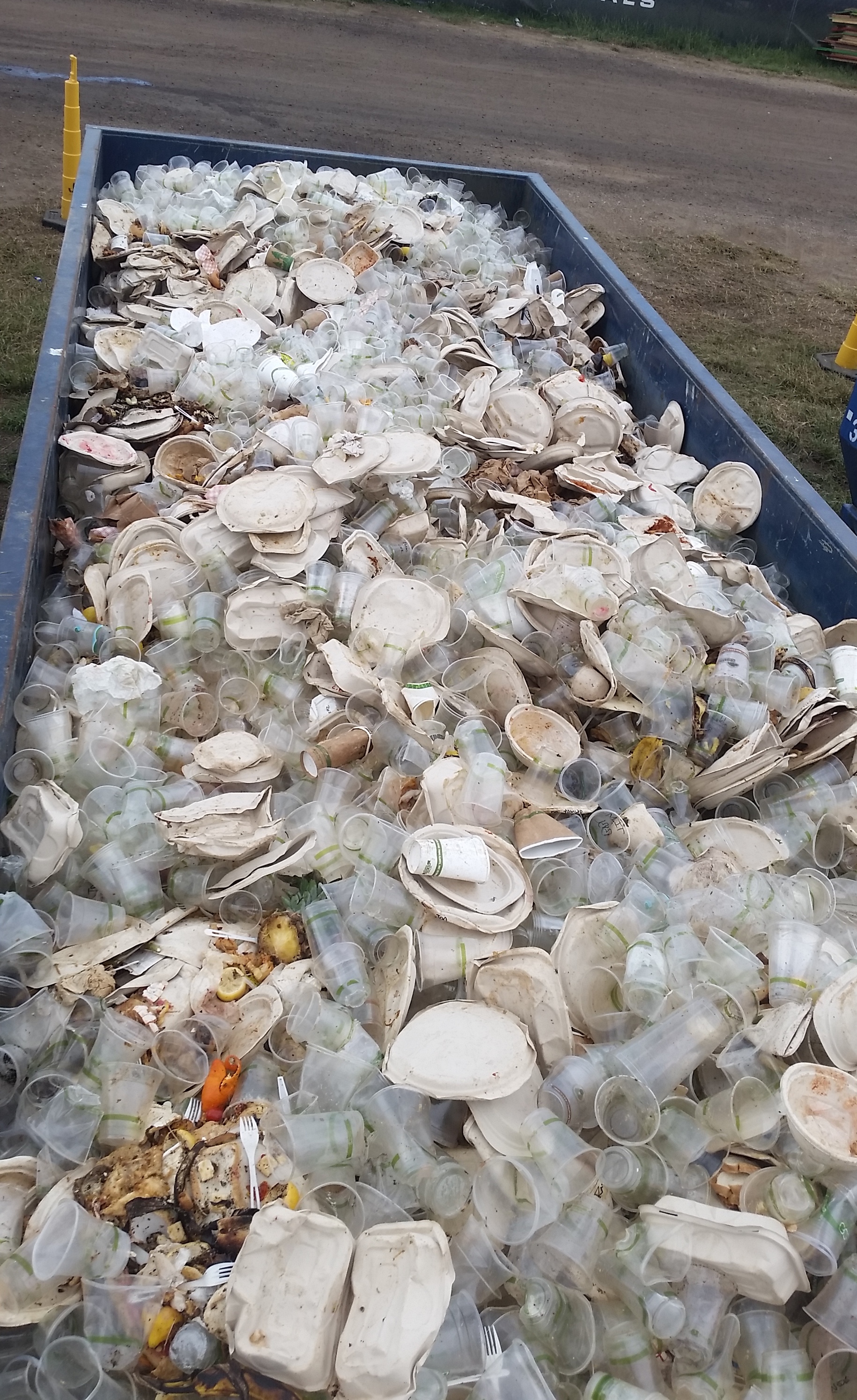 Become a leader in sustainability! Hire Zero Waste Event Productions for your next Festival or Event.