In 2020 Zero Waste Event Productions faced a problem that was facing many other businesses in the world. We were seeing events cancelled and our summer plans put on hold. Instead of shutting down, we began to make a new plan. It revolved around recycled plastics, something we've been interested in for years, and now had the opportunity to test out.
We were able to purchase a plastic injection molder (think a giant glue gun for plastic) with leftover funds from our 2019 season. Then with the help of a grant from the Athens County Foundation and support from Rural Action we were able to purchase safety equipment and a mold for face shields.
Now we are producing face shields!
The Face shields are made from #2 plastic. We clean and shred the plastic then melt and press the plastic into a mold using an injection molder. To learn more about the process you can visit Precious Plastic.
The recycled plastic gives each face shield a unique color. They are sturdy and reusable.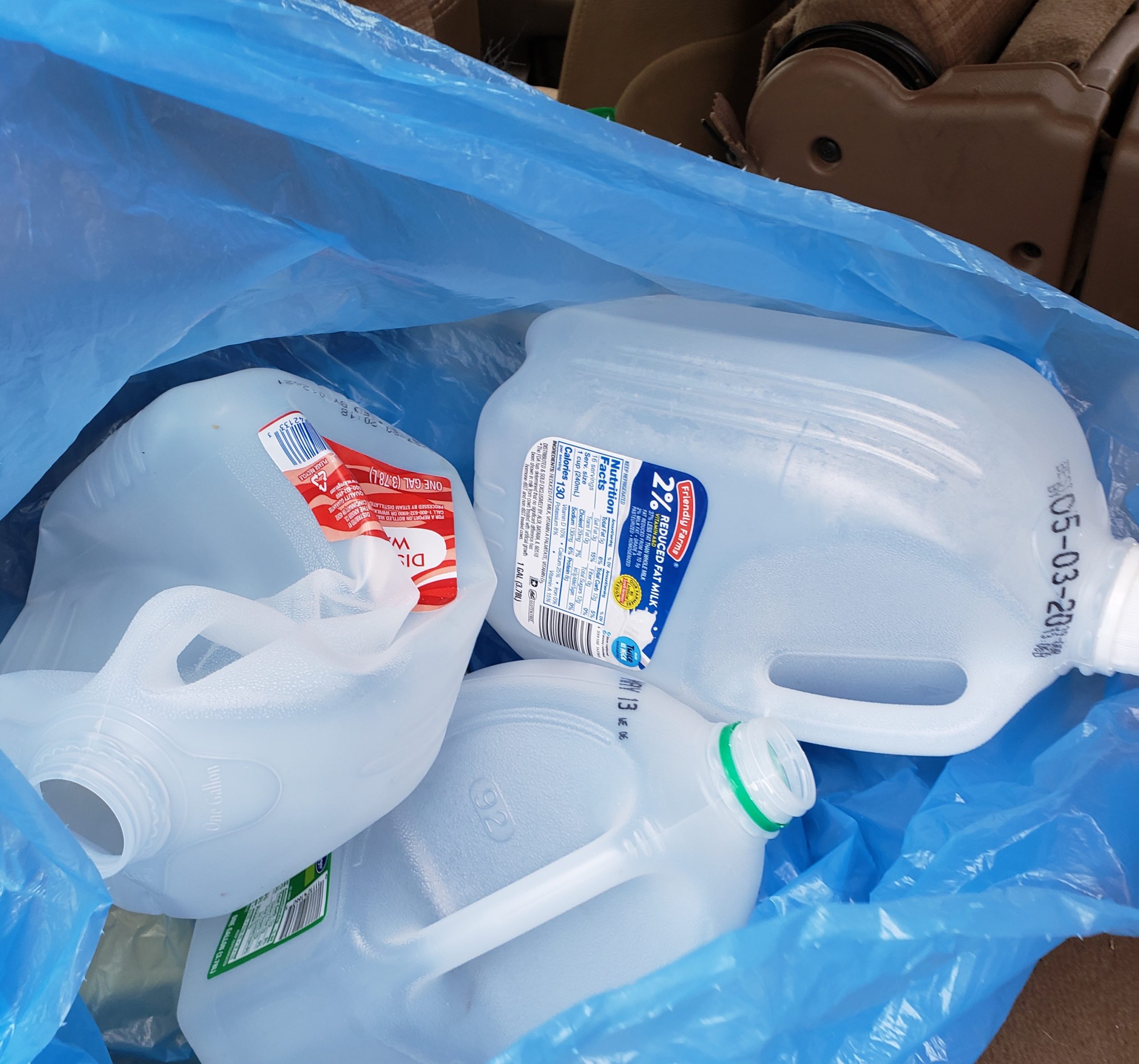 If you would like to help on our mission please reach out!
For now, we are looking for donations of #2 plastic (mild jugs and laundry detergent/softener containers). Save them up and check back for a drop-off location (in Athens County, Ohio)
600 face shields will be held aside for Athens County organizations in need. A preference is made for hospitals and health care facilities, educational institutions and people with disabilities who have difficulties wearing face masks. Please e-mail Shannon@zerowastefest.com or Tyler@zerowastefest.com if you believe you could use face shields.