Meet the Team
Zero Waste Event Production's core staff is dedicated to decreasing waste at music festivals. As worker-owners they take great pride in their work, and are dedicated to its core mission.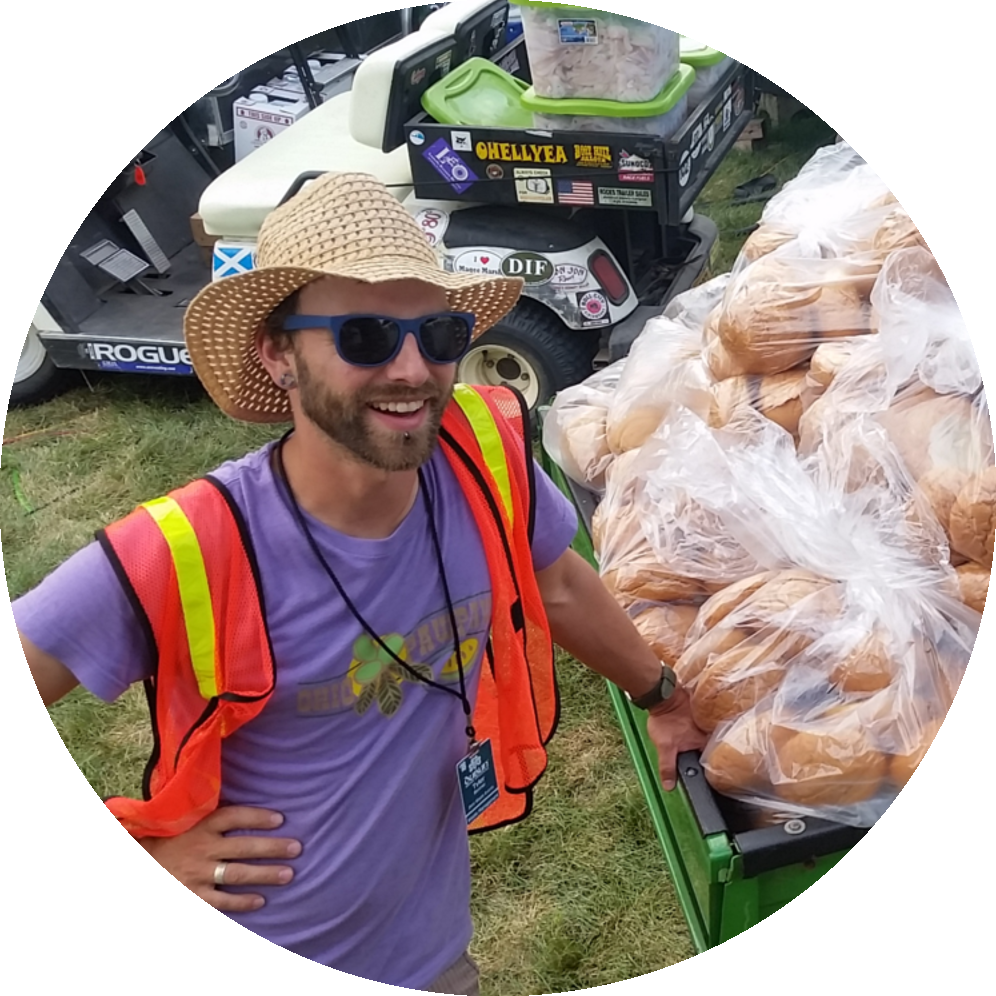 Tyler Bonner, Chief Executive Officer
After two years of AmeriCorps service with Rural Action's Zero Waste Program, I was happy for the opportunity to continue working to reduce waste at festivals and events through the launching of Zero Waste Event Productions in 2015. I have a passion for the music, the arts, and the people that make festivals special and believe that while celebration is a key component to the human experience, we need to strive to celebrate sustainably. Through my work with Zero Waste Event Productions LLC, I have found a niche which allows me to enjoy festivals while playing my part to keep waste from the landfill and reduce the impact that each event has on the environment.
Reach out at Tyler@zerowastefest.com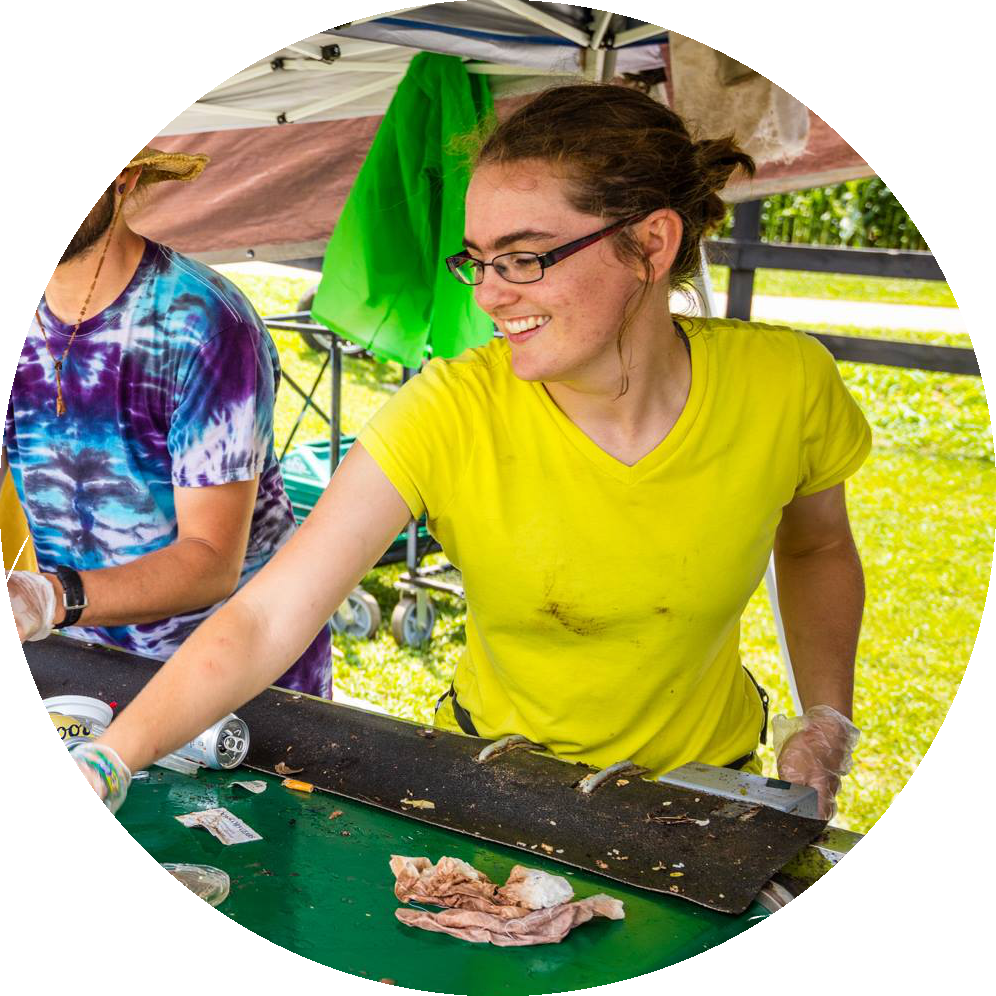 Shannon Pratt-Harrington, Chief Sustainability Officer
In 2015, I took over Tyler's position as an AmeriCorps member for the Zero Waste Program right as he was launching Zero Waste Event Productions.
From my first zero waste festival, I knew I was in love with this work. I took over as Quality Control and Volunteer Manager at the end of my AmeriCorps term in August of 2017. Nothing makes me happier than watching volunteers move from "this is gross" to "this is the best thing ever!" in the span of a few short hours.
Reach out at Shannon@zerowastefest.com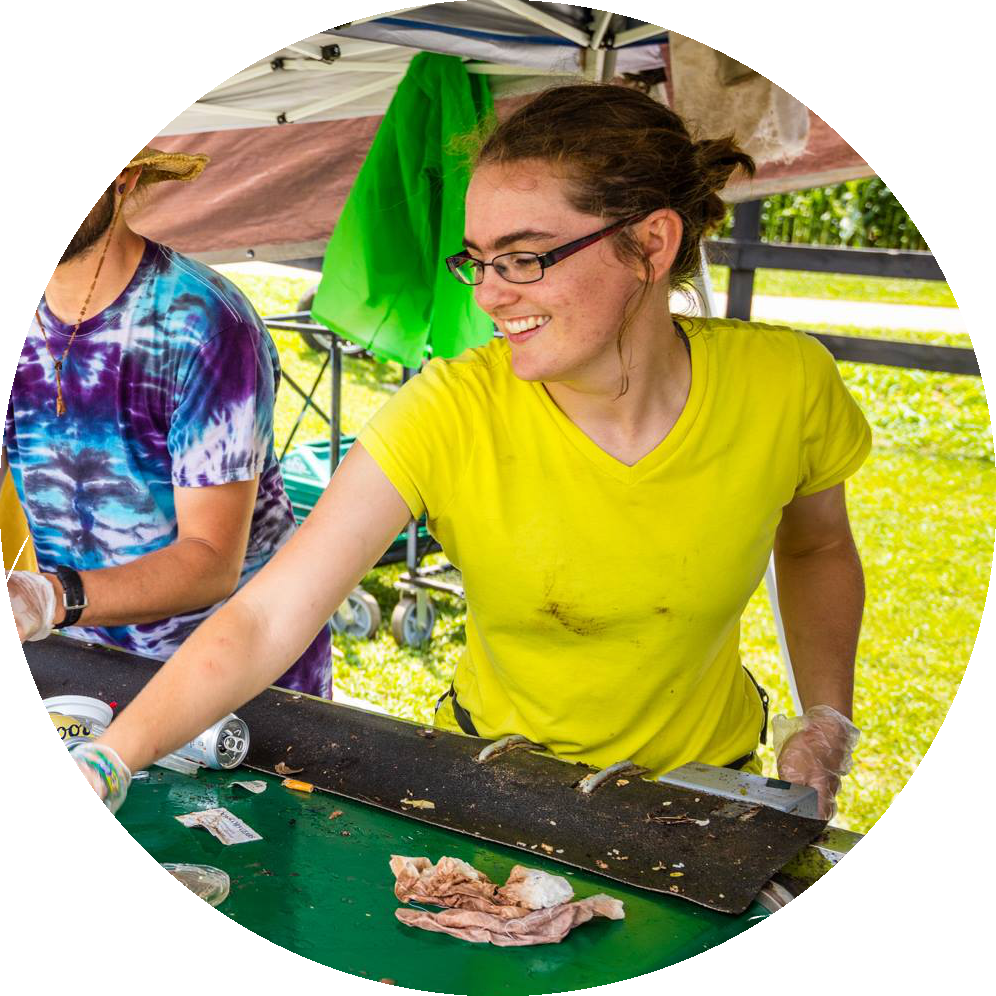 I was introduced to the Zero Waste team in the summer of 2017 while completing a practicum semester at Hocking College studying Ecotourism and Adventure Leadership.
After Graduation I spent the summer on a long section hike of the Appalachian Trail after which I found myself coming back to Athens area and private contracting for ZWEP. I love working for a company with the well being of the environment in the mission statement and being involved in obtaining that goal. In March of 2019 I started as a manager for ZWEP, joining the team full time. Being a part of the new expansion of ZWEP is an exciting step in helping the company grow and prosper.
Joanna Sokol, Event Manager
My passion for zero waste came to me at a young age. Prior to college, I consistently found myself seeking new ways to save and change the world. It started with recycling when I was 11, then creating a garden at 16, to becoming heavily involved with sustainable organizations and studies throughout my college career. I zeroed in on my true love and drive for recyling when introduced to my job of 4 years at Ohio University Campus Recycling. I knew where I was meant to be. I have carried that enthusiasm with me to a whole new level with Zero Waste Event Productions. My first event was Laurelive in 2018. I was given the opportunity to educate the attendees about the benefits and ways to become zero waste. The next step to save the world starts here. I hope to make a difference every weekend by keeping festivals clean and our planet happier 😊.
Michael Viox, Event Manager
My first event with Zero Waste Event Productions was the 2018 Bellwether Music Festival. I loved having a behind-the-scenes role in an awesome event all the while knowing I was making a positive impact on the festival community. I joined Zero Waste Event Productions full time in 2019 where my background in recycling at Ohio University and my love for music, dancing and playing in trash has served me well.